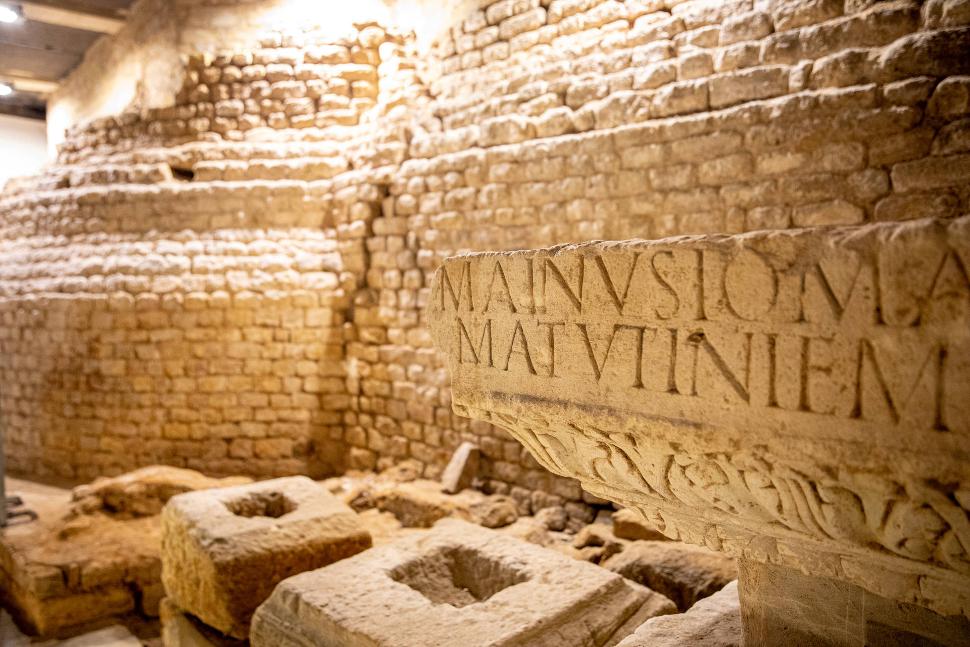 The Neptune Roman tower
Arlon, Gallo-Roman city!
The Neptune tower, discovered during excavations in 1948, was part of the wall built in Roman times. And if it bears this name, it's because a magnificent block representing Neptune and his trident was discovered at this location.
This is preserved in situ, at the heart of the foundations of the tower. You will have to descend a few rungs and put yourself in the shoes of an archaeologist to discover it!
This tower is an exceptional witness to the past of the city of Arlon.
Possibility of guided tour and free visit: make the request at the Arlon Tourist Office.
Info visit
Closed on 01/01, 01/11 and 25/12.